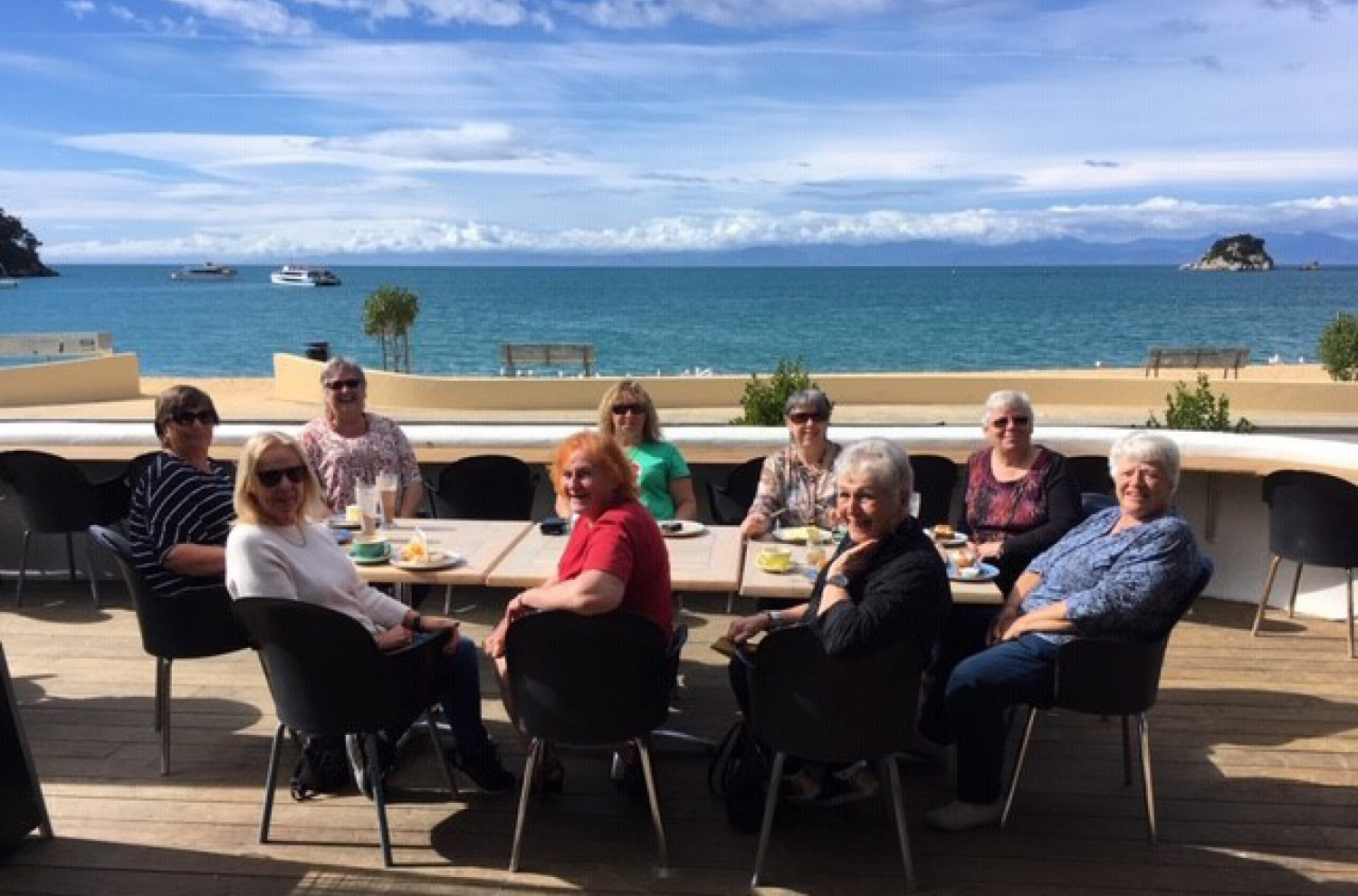 Friendships
Welcoming the young at heart
For many years we have been welcoming the young at heart who desire to travel, explore new places, meet new friends yet want a place to hunker down over winter and be part of a vibrant community. Our Winter Over Long-stay rates begin from 1st March, 2023 through to 30th November, 2023. If you are interested in staying for 7 nights or longer, this rate is available to you. Please email us if you are interested in coming here this winter.
We welcome you AND your pets! You can have pets here after Waitangi weekend until 15th December and there are 33 hectares available for walking and running. We ask that your dogs( or cats!) are kept on a leash at all times in the Park, but there is a large paddock out the back where they can chase a ball or two!  Please note, there is a maximum of two dogs per site. Unfortunately, the Kaiteriteri Beach Reserve rules are strict and dogs are not permitted on the beach. But Tapu Bay, just a few minutes' drive away from us is a large bay which is very dog friendly.
Adventure in the sunshine!
There is plenty of adventure and sun here
We are centrally located in the Nelson Tasman region giving you easy access to explore the Abel Tasman Park, Golden Bay, Nelson city, the Nelson Lakes, or simply walking the Estuary walkway to Kai Café for a coffee overlooking the beautiful golden Kaiteriteri beach – or for the hardy ones, a midwinter swim!
We have plenty of sunshine here. In June, 2022 the Nelson region came second (alongside Blenheim) as the sunniest place in New Zealand. The average winter temperature is a balmy 13 degrees here in Kaiteriteri – what's not to love! Some of our amazing winter over community call Bethany 'home', so it made sense for them to get married here, and it was a very special winter wedding!
Please feel free to contact us if you would like to chat more about wintering over with us.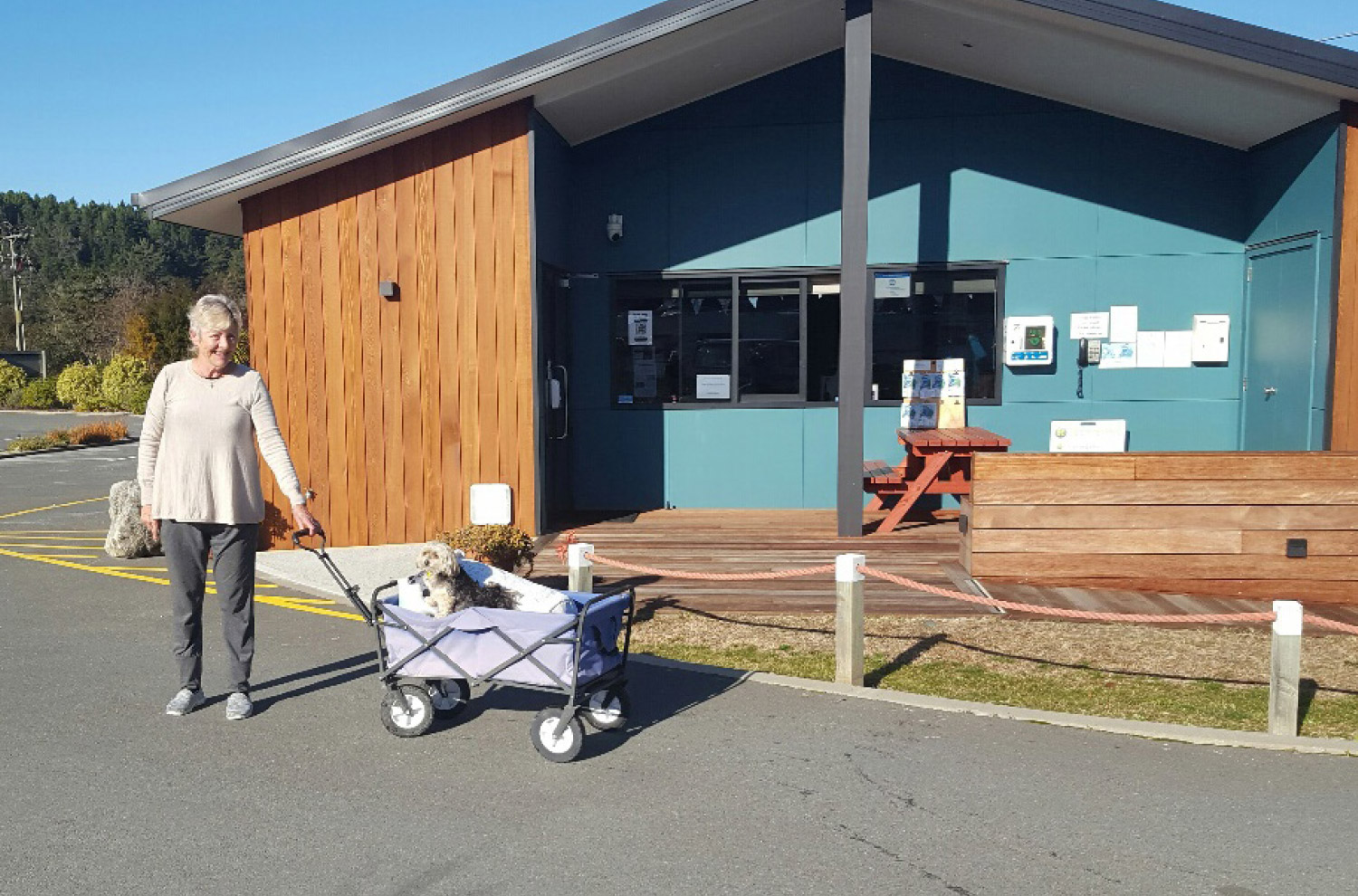 New! Bethany WinterSaver for NZMCA members
This year, we are offering to NZMCA members the Bethany WinterSaver rate of just $34.00/night for two adults on power or non power. It is a saving of 35% on our normal powered rate. If you are a solo traveller, it is only $18.00/night on power or non power. This offer begins on 1st March, 2023.
Drop us an email if you would like to book a night or two here at Bethany Park.
We have FREE wifi and FREE showers for all our guests.
Winter-Over Fees and Information
What people say about us...
We have wintered over at Bethany Park for the last 10 years, and every year has been fantastic. The facilities are excellent with lots of extras, the staff helpful, friendly and caring. With the many other campers it has been weeks of fun, laughter and enjoying lots of social activities together.
If you want a winter's holiday, then Bethany is the greatest camp you will find.
The climate, the amazing wildlife, the friendships made and the feeling of being part of a big caring family, are just some of the reasons we Winter Over at Bethany Park and have done so for the past 5 years. Also, we appreciate, the support of the Park Managers, Roger and Sue and the total management team, who go out of their way, to make each day special and everyone so welcome. Bethany Park, One Big Family.
We really enjoyed the park setting, trees, birdlife and the friendliness of staff and campers. The facilities, kitchen, bathroom and library are excellent. It is a quiet, sheltered location.
We love this camp ground. Friendly staff and very clean and tidy facilities. There is lovely music playing in the ablution blocks. We will be back soon.
Great camp. Friendly managers who are very welcoming. Used NZMCA Camp Saver which was great value. Good choice of sites and facilities. Bike trails nearby and Motueka not far by bike. All though not beach front, its sheltered from the prevailing winds. Thanks from kiwisflythecoop.
We had a great time at Bethany, the facilities were fantastic and staff friendly and helpful, we made use of the camp saver scheme and we'll definitely be back.